A division of Carriage House Motor Cars, HAMPTON JOLLYS®, offers stunning Italian built Fiat 500 Jolly's. All of our Fiat 500 Jolly's have undergone a complete conversion from original FIAT 500's to match the actual Fiat 500 Jolly's built by Ghia. In stock for immediate delivery, our Fiat 500 Jolly's come in multiple colors and are built to the highest quality standard available. Each vehicle comes with wicker seats, a wicker picnic basket, painted wheels and a matching canopy top.
The year was 1957. Having seen the Fiat 500 become a worldwide phenomenon, Gianni Agnelli commissioned the coach-building company Ghia, based in Turin, to create a one-of-a-kind vehicle: a 500 that was ready for a day out at the beach! This "spiaggina" rapidly became a hit with the international jet set, crossing the Atlantic and firmly establishing itself as an icon of Italian style and craftsmanship.
Those were the car's VIP years:
Grace Kelly famously owned a red Jolly, Jackie Onassis had a white Multipla, and Lyndon B. Johnson, then president of the USA, drove a Fiat 500 Jolly.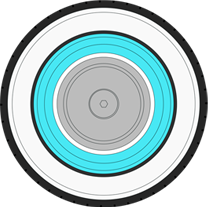 Our Fiat 500 Jollys are
Fully street legal
max speed 50 mph

Gas powered
2 cylinder 500 cc
4 speed
manual transmission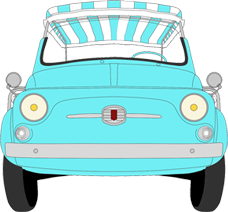 Our Fiat 500 Jollys range
in years from
1960s to early 1970s

Carriage House Motor Car | 25 Railroad Ave | Greenwhich CT 06830 USA +1 203 661 6669